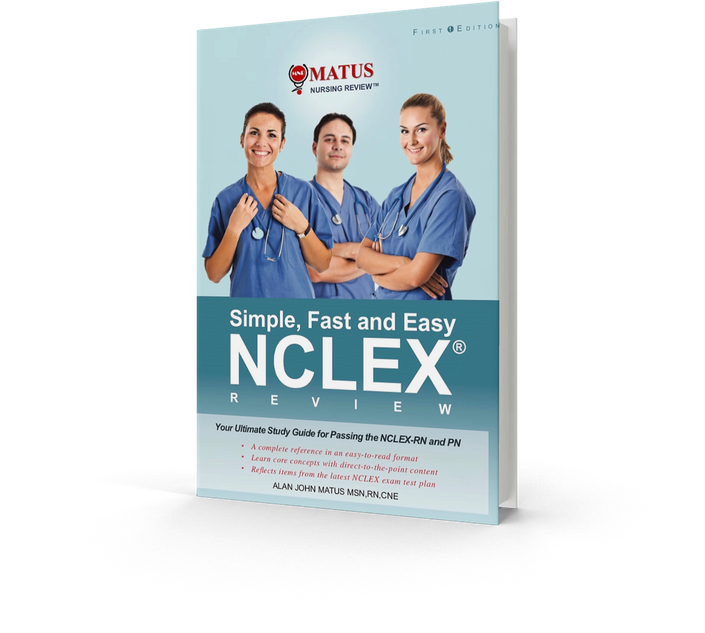 Simple, Fast and Easy NCLEX Review Book
Order at Amazon now! Now also available in the Philippines!
Watch Promo
Simple, Fast and Easy NCLEX Review Book is the #1 New Release in Amazon!
Now available in the Philippines!

Grab your copies now in eBook and printed formats
Full-color - $59.50

eBook Kindle version - $9.99
Philippine orders (black and white) - $25.00 (around 1250 pesos only),
on sale instead of $35.00
We also offer bulk pricing discounts to nursing schools or other institutions.
We would be delighted to see your unboxing video or photo!
Note: This book has the same topic contents as the NCLEX Success Workbook
Click to order in the Philippines
Are you looking for a simple, fast and easy way to review for NCLEX? This textbook is your ultimate study guide for passing the NCLEX-RN and NCLEX-PN. Preparing for the NCLEX exam can be overwhelming and with so much information to learn, it is easy to get distracted. This book is an essential study resource and has been designed for you to easily learn nursing concepts in a simple, fun and easy way.

This book features:

A quick but complete resource for NCLEX review
A concise, simplified outline format that makes studying easier
A full-color interior design that offers a visually engaging reading experience
Key concepts that are capitalized, bulleted and in bold text for easy recall
NCLEX Alert! boxes that highlight important nursing concepts
Acronyms, tables and fill-in-the-blanks items that makes learning more fun
Updated content reflecting the most recent NCLEX test plan