Matus Nursing Review Online NCLEX Academy
Brought to you by the leading nurse educator and author of "Simple, Fast and Easy NCLEX Review" book, Matus Nursing Review Online NCLEX Academy is the most complete, innovative and interactive online NCLEX review program to master nursing core content and enhance critical-thinking skills in a simple, fast and easy approach.
Try Our Free Sample Course!
The Ultimate Secret to Prepare for the "Next Generation NCLEX" is to Master Your Nursing Core Content!



Have you ever answered NCLEX questions only to feel that you are just guessing because you are not familiar with the concept being asked?
Some students think that answering thousands of NCLEX-style questions will make you pass. However, unless you have the mastery of basic nursing concepts, you will have a hard time understanding NCLEX questions especially the Next Generation NCLEX case studies. You should know core nursing content in order to enhance your critical thinking skills!
Matus Nursing Review emphasizes simplified and comprehensive mastery of nursing core content in order to pass the NCLEX exam. NCLEX questions may change but the magic of understanding will help you answer the questions successfully! Our review program is designed for first-time takers, long-time nursing graduates, repeaters and foreign graduates.
The Most Complete, Innovative and Interactive Online NCLEX Review
Interactive Core Content Review - Experience learning through an integrated multimedia approach to meet the learning styles of today's generation. Our program incorporates interactive teaching strategies that combine audio, images, videos, text, animations and books with instant access to information and resources in multiple devices.

Highly Organized and Up-To-Date Test Plan-Based Curriculum - Our curriculum has been designed for you to refresh nursing concepts easily whether you are a new nursing graduate or retaking the NCLEX, conscientiously developed by our highly-experienced U.S. practicing Certified Nurse Educator.

NCLEX Success Workbook - Master your nursing content through straight-to-the-point discussions, extensive note-taking and critical thinking exercises in a simple, fun and interactive approach while watching the videos. Studying for NCLEX is fun and will never be boring!
Study Plan Calendar - Boost your confidence by preparing a systematic schedule to study nursing concepts. Being organized and disciplined are key to passing the NCLEX!

Hundreds of End-of-Lessons NCLEX Quizzes - These quizzes provide quick and real-time feedback to knowledge retention after watching the videos. Read rationales that incorporate visual explanations via videos.
Final NCLEX Predictor Assessment Exams - Your exam readiness will be evaluated by your NCLEX Coach. After you have reviewed thoroughly the nursing core contents, the Final NCLEX Predictor Assessment Exam will serve as guide to enhance your NCLEX preparation.
Facebook Live Video Recordings - Access our recorded videos that exclusively focus on mastering your skills in answering challenging Prioritization and Delegation questions in the NCLEX.
Facebook Discussion Group - Find support and motivation with our exclusive discussion groups plus additional practice questions and other NCLEX resources.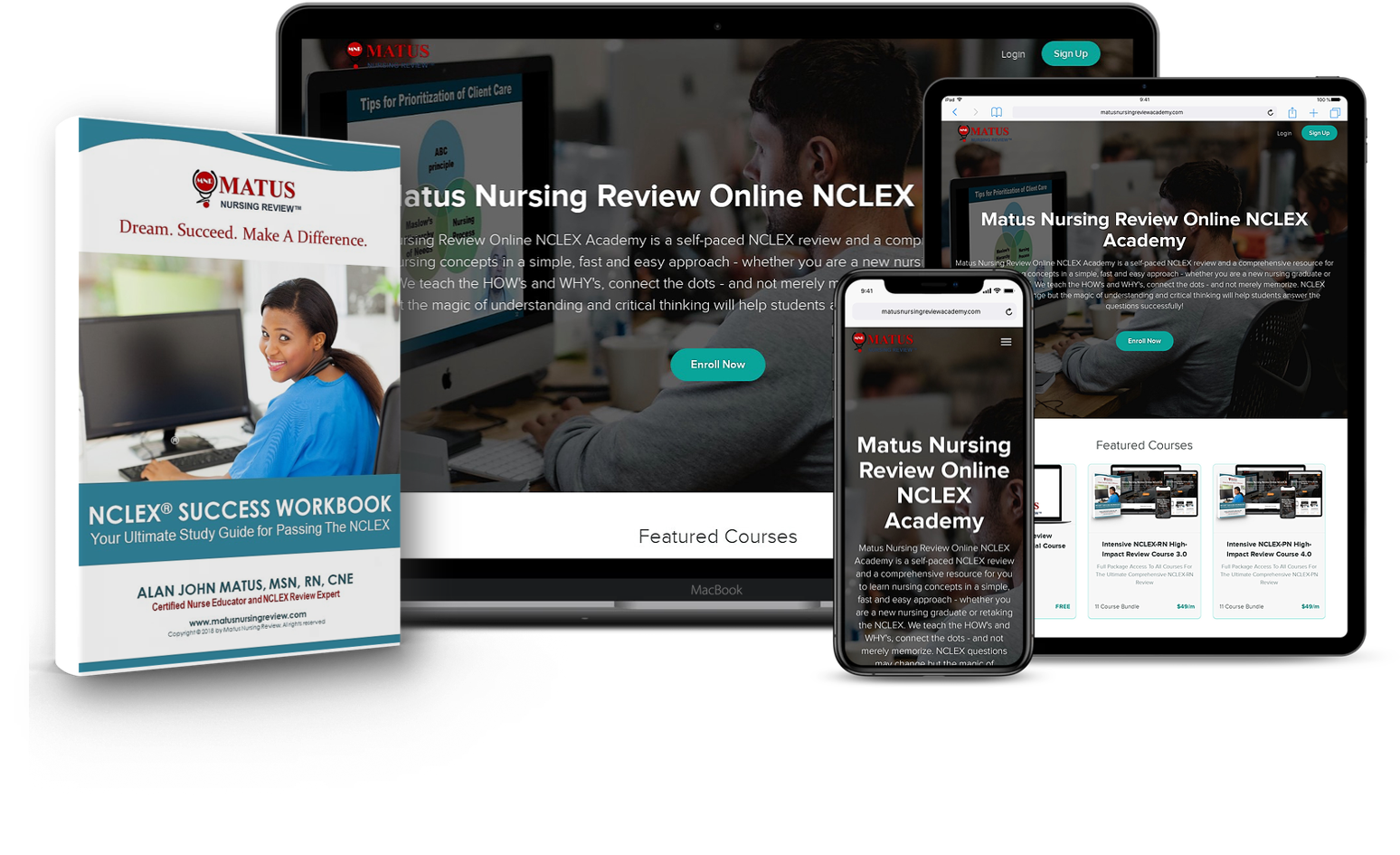 Where education meets technology,

the future of NCLEX review is here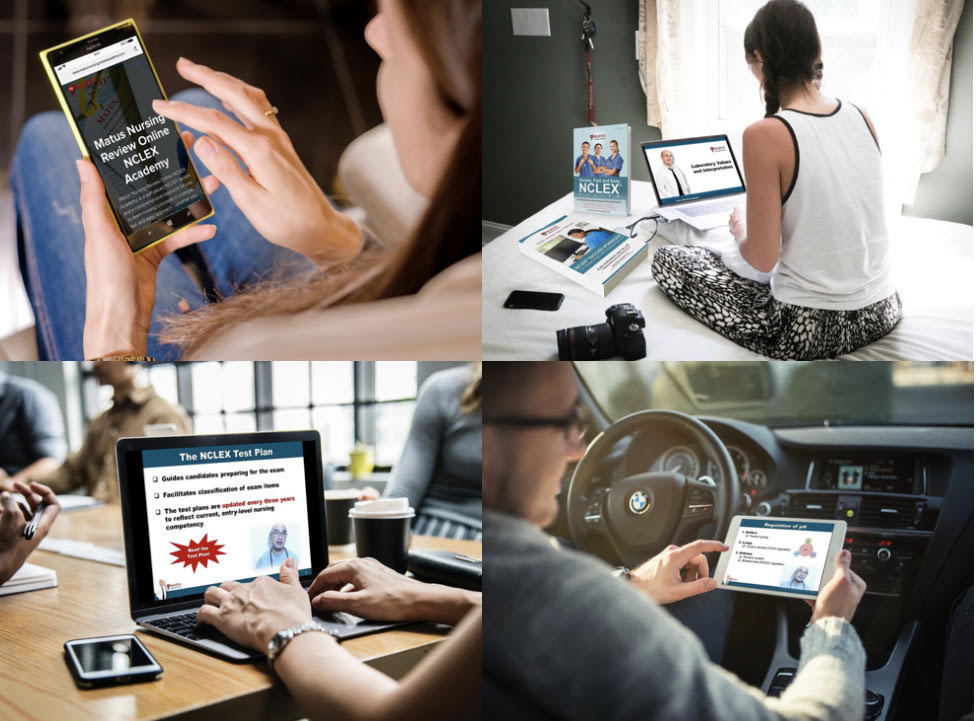 With Matus Nursing Review, Philippine Actor Carlos Morales is finally a U.S. RN!
Join The Thousands Of Students Who Enrolled In Our Program!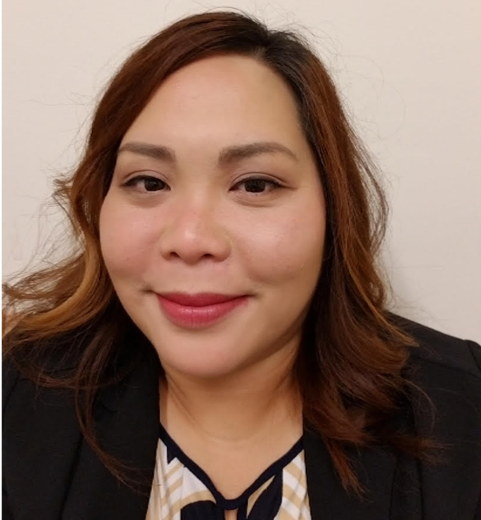 "Mr. Matus' approach is very interactive and exciting. The workbook is straight to the point, easy to understand and remember. After reviewing with Mr. Matus, my confidence was high because I know that I am ready for the NCLEX. I will recommend this review center to all nursing grads who are about to take the exam, may you be a new grad or 20 years after graduating."
M. Garcia, RN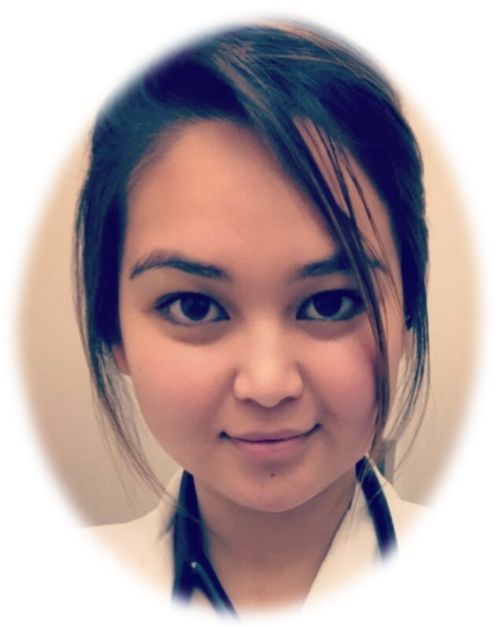 "Attending Matus Nursing Review was such an amazing investment! I learned a lot of new information especially different disease processes. Sir Alan is very knowledgeable and he's kind enough to let us access his online academy and so repeating the information over and over has helped me contain them. Sir Alan, THANK YOU once again for believing in me and helping me understand certain topics. More power to you and I know you will help a lot of people pass their NCLEX!"
C. Perez, RN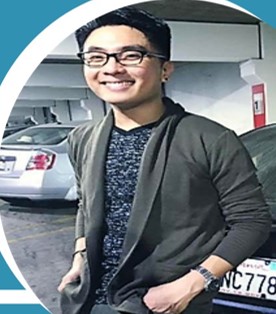 "I would like to express my sincerest gratitude to Mr. Matus for helping me pass my LPN exam. Attending his class review and utilizing his up-to-date NCLEX book truly helped me. I'm also working towards getting my RN license and would definitely enroll back to his review center."
R. Galang, LVN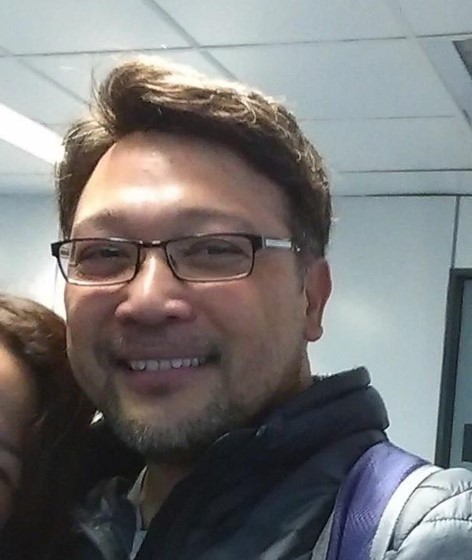 "It has been 24 years to be exact, when I graduated for my BSN in Manila and my journey has not been smooth sailing. Mr. Matus has provided me with a very good foundation again and made me persevere to learn. After three long, comprehensive review months, I just got my result after my FIRST (ever) attempt to take the NCLEX , as "PASS". I can't thank Mr Matus enough for a job well done. If I am to do this review all over again, I would choose Mr. Matus for a lot of very good reasons."
Z. Nazario, RN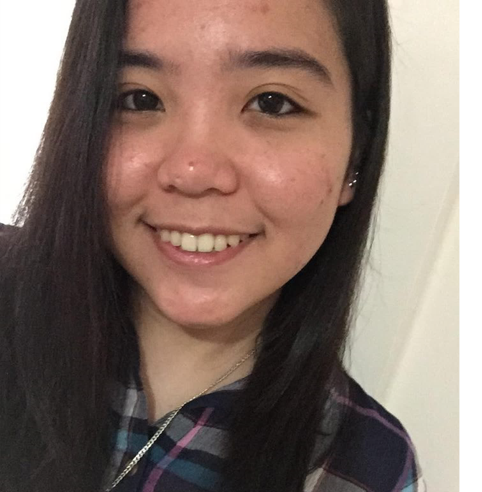 "With the help of Simple, Fast and Easy NCLEX Review book, I passed my NCLEX-PN. With this book, it explains every topic in a simple way,gives you tips and highlights the important ones for you to understand and remember. Unlike the other books that will overwhelm you with information. Thank you again Mr. Matus!"
M. Soliva, LVN