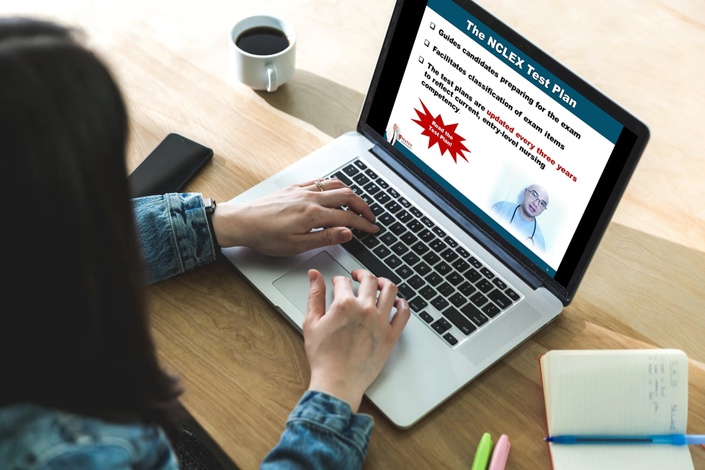 Are you an international Filipino nursing graduate looking for a simple, interactive and complete online NCLEX Review?


Join us and learn from nurse educator and author of "Simple, Fast and Easy NCLEX Review" book, Alan John Matus MSN, RN, CNE
12-WEEK LIVE INTENSIVE NCLEX REVIEW WEBINAR

A combined live and online interactive NCLEX review to master nursing content
Ongoing Class Every Tuesday, 10:00 AM - 1:30 PM Philippine Time
This is a "blended learning course" with weekly online assignments and live webinar class participation. Lectures will be delivered in Tagalog/English language.
Weekly assignments will be given to watch videos and answer the workbook in advance, per system lecture on major topics and pre-quiz before class.
Enroll anytime! This is an ongoing enrollment course with 12 weekly sessions. Class size is limited.
Fees include:
1. The NCLEX Success Workbook
2. Online NCLEX Academy access for 1 year upon enrollment
Interactive Core Content Review
High-Quality Lecture Videos
Highly Organized and Up-To-Date Test Plan-Based Curriculum
Study Plan Checklist
Hundreds of End-of-Lessons NCLEX Quizzes
Final NCLEX Predictor Assessment Exams
Non-downloadable lecture PDF slides
Video recordings on Prioritization and Delegation live review sessions
Facebook Discussion Group
"I just found out yesterday that I passed my NCLEX-RN at first attempt and could not be more grateful to Mr Matus for providing such a wonderful resource to study the nursing content. I participated in the 12-Week Fast Track Live NCLEX Review Webinar. It worked very well for me. I prepared for the Tuesday evening webinars by reading the ebook, listening the amazing videos in the academy and filling up the workbook. The live webinars helped me to understand and remember the concepts better. Mr. Matus have very entertaining and fun style to teach and he has many stories to add which makes the subjects even more interesting. The book is also straight to the point and easy to understand."
S. Vitaanen, RN (In Facebook Review)